Quote:
Originally Posted by
missanna

How do I give a super neighbor some of my fuel? I can't seem to figure it out.
Hi missanna

You can allow your fuel when you go to marketplace and hire someone for your farms.
When you get the pop up to select the jobs, then you have the option to allow your fuel and your tools, you only need to put the check marks to those options and then click in the green tick. See the picture below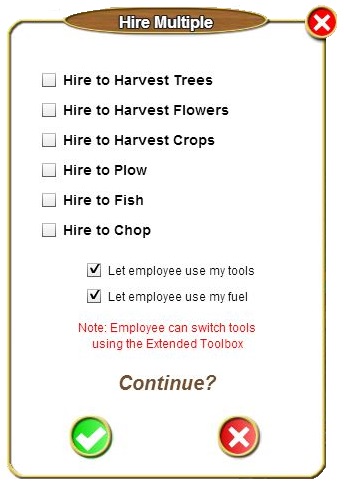 Once you do that, the options will remind that way for your superneighbors too.
Just remember that if your superneighbor has fuel when they start working, then they will first use their fuel and if they run out of fuel then they will be able to use yours.